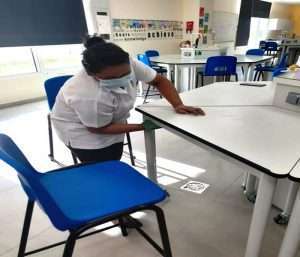 Deep Cleaning Services
A deep cleaning service is a more detailed cleaning, this cleaning offers to remove the bacteria and germs and provide disinfection to all areas. Our team provides the best deep cleaning services.  However, we are using various nontoxic chemicals like floor cleaning, steel cleaning, glass cleaning, liquid bleach.
General Cleaning service is like a routine cleaning. We are using trained manpower and the latest technology to clean all areas. This cleaning keeps all the areas neat, tidy, with good air circulation, odorless surroundings, etc. Above all, we will use a mop trolley, broom, dustpan set, etc.
Blue Diamond General Maintenance team has a huge and trained team for handling all types of cleaning. All our staff are well trained in-house and provided with practical knowledge. We provide service to  all major emirates of UAE.
For further enquires contact us :
Dubai- 055 996 3058

Abu Dhabi: 050 229 6503

Sharjah: 055 501 6783

Ras Al Khaimah : 055 995 6737