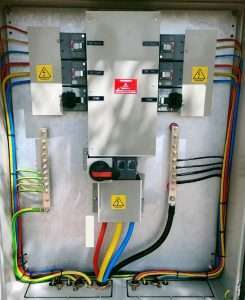 Electricity is one of the most important resources that we have in the modern world. No matter what kind of business or commercial property you run. Faulty wiring can result in greater dangers such as fire and electrocution. In addition, we have experienced electricians for these purposes. As we believe good installation and maintenance are equivalent to safety. Electrical maintenance is key aspect of a building. In other words, it should be regularly maintained and checked frequently.
Electrical Maintenance (Upgrading circuit & Fuse Boards, rectifying faulty wiring &dangerous installation)
Blue Diamond General Maintenance provides planned reactive and emergency electrical maintenance. We serve the needs of commercial, domestic, and industrial sectors. Our team upgrade different circuits & fuse boards and rectify faulty wiring.