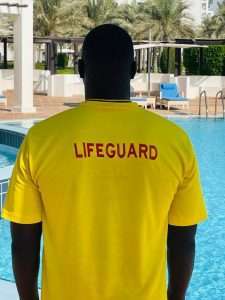 Blue Diamond Security Service provides the best and well-trained lifeguards. We are one of the best lifeguard supply company in all over Dubai. Our team is efficient to tackle all the difficult situations. In addition, they are fit enough to handle and take care of your life. Life Guards are essential in case of safety measures. In other words, lifeguards work at recreational and therapeutic swimming facilities.
Lifeguard duties include
They are monitoring the weather conditions
Keep the swimming areas free from dangerous items and debris
Ensuring the full safety to the swimmers
They are responsible for teaching swimming classes to all people of all ages.