Join Our Team
Why Blue Diamond Group
Blue Diamond provides a stimulating, safe and challenging environment for our employees. In addition, We believe "Human resource is one of the crucial factors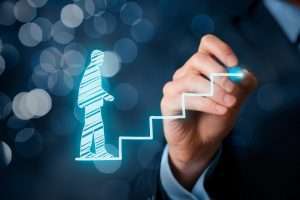 for a successful business."
In other words, we assist employees in building the right business ethics and values. If you are interested in building up a bright future, please send us your CV to lands@bluediamondfm.com.
Reason to Join
We provide a great platform for learning in every aspect. Our company is a well-reputed organization since 1995. Above all, very soothing environment to work
Job Vacancy: Sales & Marketing Executive
(Posted on : 23-11-2021)
Job Location: Abu Dhabi
Job Description:
Lead and coordinate marketing efforts to ensure business targets are met.
Develop efficient and intuitive marketing strategies for growth of the company.
Preparing list and contact details of possible clients.
Sending emails and making phone calls to potential clients.
Making follow up calls and relation Buildings for confirming the job.
Pricing negotiation and finalization the work order.
Collecting the market and competitor information.
After completing the work ensuring the payment collection.
Manage end-to-end management of transactions, including financial records, invoices and support.
Maintaining good relationship with existing clients for repeating business.
Ensure compliance to company policies, procedures, commercial terms and local regulations
Job Vacancy: Mobile Application Developer
(Posted on : 26-10-2021)
Job Location: Dubai
Job Description:
Coordinating with Oddo team for smooth operations.
Supporting operations team for smooth operation of the mobile apps
Researching for more developing and adjusting oddo with our business.
If necessary build a separate mobile apps.
Troubleshoot and debug to optimize performance
Design interfaces to improve user experience
Liaise with Product development team to plan new features
Stay up-to-date with new technology trends
Job Vacancy: Rope Access Technician Level 1 & Level 3 
(Posted on : 16-10-2021)
Job Location: Dubai
Job Description:
Rope Access Technician– Level 1

Able to understand and follow the rope access procedures, method statements and risk assessments.
Perform specified range of rope access tasks.
Display positive attitude towards safety, training and environment.
Need to have a knowledge to operate simple machines and equipment.

Rope Access Technician – Level 3

Be an IRATA Level 3 technician with a minimum of twelve months and 1,000 hours of work experience as a Level 2 rope access technician.
To be capable of site safety supervision for rope access projects
To complete method statements and risk assessments
Holds an appropriate and current first aid certificate and has knowledge of the IRATA training, assessment and certification scheme.
Able to preparing the estimation.
UAE valid Driving License Mandatory.
 Job Vacancy: Chiller Technician
(Posted on : 09-10-2021)
Job Description:
Need to troubleshoot and rectify the issue in the following Equipment brands- Trane, Carrier, York

Air Chillers
Water Chillers
Evaporative Condensed Chillers
Knowledge in HVAC units like packages, DX, Spilt, VRF/VRV
Job Vacancy: Switch Gear Technician
(Posted on : 09-10-2021)
Job Description:
Testing, troubleshooting, and repair of both low medium and high medium switchgear for example.

Switchgear cabinet
Vacuum Breaker
Air Breaker
Capacitor Bank
Job Vacancy: HVAC Engineer
(Posted on : 03-10-2021)
Job Location: Abu Dhabi
Job Description:
Smart, energetic, and experienced professional who has prior experience in HVAC Maintenance.
Good Knowledge about VRF technology.
Degree in Mechanical Engineering preferred and must possess UAE driving license.
People in canceled visa, visit visa preferred (but must have similar experience in UAE)
For candidates on employment visa, kindly apply only if your notice period is below 2 weeks.
All candidates must be available locally for an interview.
 Ready to Join Our Team